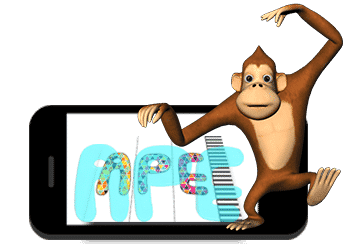 Download Application : Word
"AR Word" is an application program that turns group of alphabet cards (with AR marker) into 3D animations related to the "word" that the alphabet cards formed.
For example: If you put place alphabet card "a","p","e", in correct order, the animation of the ape will show up.
Due to the limitation of the memory, the maximum number of the alphabet cards that can be use to form the word is only four and the alphabet should not be duplicated.